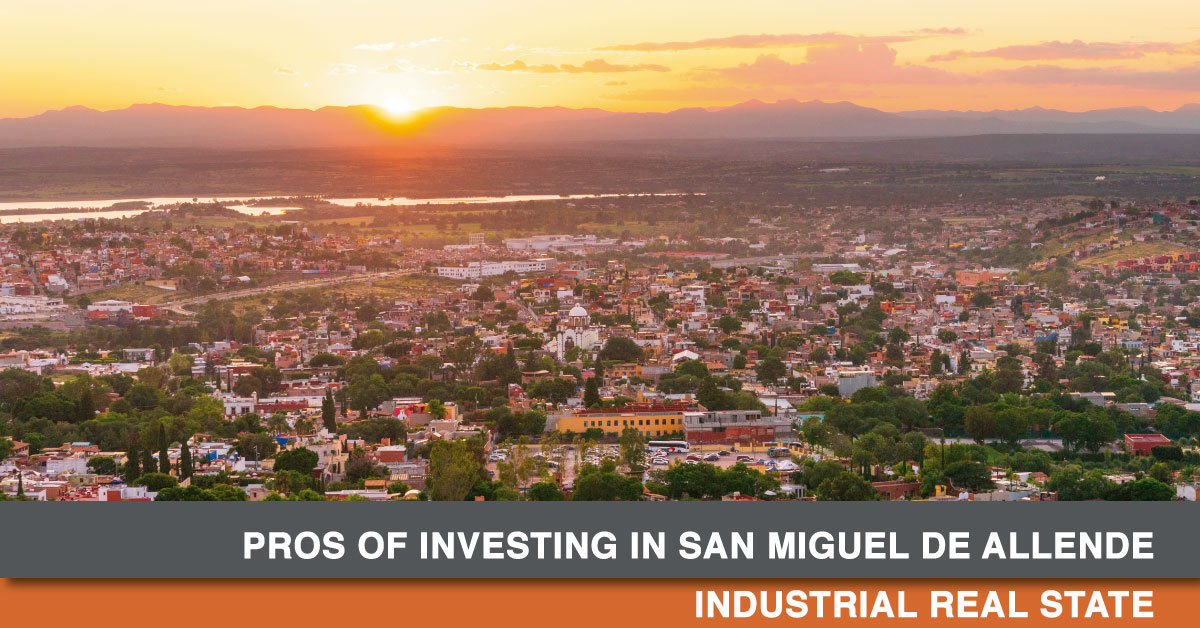 Irrespective of the property type, be it industrial, commercial or residential, real estate investments are great when carried out in a stable or rather growing economy.
However, in comparison, industrial properties are known to reap greater financial benefits than commercial or residential properties. With that being said, if the industrial real estate investment is to be made in an economy as stable as Mexico, particularly San Miguel de Allende, the risk reduces to a great extent.
For those who are making industrial investments for the first time or are skeptical about making this move, outlined below are some advantages of investing in industrial real estate in San Miguel de Allende:
Great Potential for Income
The earning potential is tremendous when you invest in an industrial property. They tend to produce a remarkable return. Of course, it depends upon the area and locality too.
Builds Professional Relationships
By and large, it is big business owners that invest in industrial real estate to manage their businesses and secure livelihood. Industrial property owners are generally not individuals, but LLCs that utilize the property for business purposes.
As a result, the property-owner and occupant share a B2B customer affiliation. And this helps in keeping communications formal and chivalrous.
Greater Objectivity with Pricing
Evaluating prices for industrial properties is far easier than for commercial properties. Moreover, you can always make a plea to the existing owner to provide you with the property's income statement and learn about the right price that must be fixed for it.
On the other hand, there are a lot of emotions involved with setting the price of industrial properties.
Regardless of whether you want to make an industrial investment, Polígono Empresarial San Miguel de Allende will have you covered for this and more. Get in touch with us to discuss your requirements and how we can serve you in the best possible manner.